Thank you for your understanding before ordering your tumbler.

IMPORTANT MATTER
This site is intended for fly fisherman only.
Our tumbler is crystal glass made in France.
As with all crystal ware, you should use extra care when handling it.
The surface of the glass tumbler has been treated with a chemical etching process to reproduce an image of a fish.
The image surface will be a matte glass that is softer than the raw glass surface.
Do not touch the image with your nails.
Do not put liquids above room temperature in this tumbler.
High temperatures can damage the tumbler.
Do not use in the microwave.
Do not use the dishwasher as well.
Never wash with other dishes. The image may be damaged. Wash only with a soft sponge or cloth.
After delivery of this product, we are not responsible for any damage, injury or accident caused by use.
1
The glass in the top screen is engraved with a picture of a taxidermy fish, but you can also order with a picture of a fish taken at the fishing spot. Just send multiple pictures of the fish you want to engrave by email taken from the side and at a horizontal angle.
Due to etching technology issues, only five fish species can be engraved: King, Steelhead, Rainbow, Brown, and Cutthroat.
* Fish with few spots may not be able to express a three-dimensional effect and may not satisfy customers.

2
The fish image is based on the photo. Please allow for slight variations as the image is recreated manually. Please compare the tumbler on the home screen with the taxidermy fish before you decide to order.

3
We will inform you of your reservation number as soon as we receive your order.

4
We can only accept one glass order at a time; one glass per person per order.
✧ Delivery time is about 1 month (from formal order to shipping).
✧ No cancellation after payment.

Payment method
Currently, for orders outside Japan, the only payment method we are accepting is Wise. ( formerly Transfer Wise) https://wise.com. Our company is new and we don't have an agreement with any credit companies as of yet. We cannot accept orders from countries / regions where Wise is not available.
For orders within Japan, bank transfer is preferred.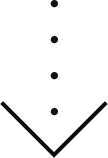 Please fill out the order sheet.
*To protect your privacy, please do not include a detailed address on the order form. We will ask for that on the official order. At this initial stage, just the country / state / province / city is sufficient.
This is to minimize the provision of personal information in case this transaction does not contract.
To engrave a fish picture on a tumbler, you need a photo of the taxidermy fish or caught fish.
For photographing a taxidermy fish, please see the examples taken on the website.
Change the angle of the camera from the front of the fish and take 5 pictures.
For photos taken at the fishing site, please send many photos that show the entire fish. We will use all the pictures to create a side view image.

To order a tumbler, please fill in the following data by handwriting on the PDF sheet.
Please use a ballpoint pen as the writing tool.
Right side:
Angler's signature, date, location ( river, lake, state, country) fish species ( gender), size, approximate weight.

Left side:
Rod brand name + (length / #), reel brand name + (#), line thickness (type), tippet thickness, fly name, hook size.
* You can select the side where you write the data.
Please send us an order sheet, a photo of a fish, and a PDF sheet by email.
The fish image is based on the photo. Please allow for slight variations as the image is recreated manually. Please compare the tumbler on the home screen with the taxidermy fish before you decide to order.
We will let you know as soon as we are ready for production.

At this point, it is still a tentative order.
First, we will engrave the image and signature of the fish on the glass plate and send you the photo by email. Compare the image with your signature to decide if you want to submit a formal order. If you are not satisfied, you can cancel your order for free at this point.

If you are satisfied, please email us your age, zip code and detailed address within 3 days.
Now that you have completed your formal order, please complete the payment process.

After confirming the payment, we will start production and send you a photo* of the image by email as soon as it is completed.
* Please note that the image is drawn on a curved surface, so it looks a little flatter than the actual image seen with the naked eye.
The product will be packed in four protective layers* and shipped via EMS (Japan Post) airmail.
It should take 7-14 days for international shipping to most locations.
Within Japan, it should take 2-3 days.
* Low elasticity urethane, Styrofoam, cardboard, and elastic ties. For more detailed information, please refer to the packing page.

When you receive the package, be sure to check it for damage before opening it.
Shake your luggage and hear the sound of broken glass. If you hear any strange noise, do not open it.
Opened items cannot be returned.
This is to prove that the damage was caused by a transportation accident.
Also, opening it may cause injury. We are not responsible for any injuries caused by opening a damaged package.
If it is damaged, please email us immediately.
For subsequent returns, see " About return due to damage.

Payment Method

I'm very sorry, but I just established a company and couldn't make a contract with a credit company.
For international orders (outside Japan), Wise* (formerly Transfer Wise) is the only payment method we currently accept. Please visit https://wise.com.
*Wise is a financial institution that specializes in international money transfers that are secure and have the lowest fees. If you are paying for this product from the US, the transfer fee will be $7.5. You can access Wise from your cell phone and pay by credit card. The procedure should take about 10 minutes.
To create a personal account, you will need a photo ID card, such as a driver's license.
Please email me when the procedure is complete.
It will take 2 business days for the procedure to be completed and credited to our account.
After confirming receipt, we will send you an email.
If you have any questions, please contact the following phone number.
Wise U.S. Support Desk Phone Number 844-926-4380
Customers in Japan will be notified of their bank account.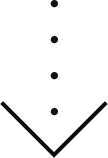 ① If you notice any damage, please contact us by e-mail without opening the package.
② Opened products cannot be returned.
This is to prove that the cause of the damage is in transit.
Please note that you will not be compensated for any injuries caused by the opened product.
Please return it within one week.
③ We will bear the shipping cost for returning the product.
Please return it by FedEx, only FedEx can be used.
Please specify the FedEx International Economy.
We will inform you of the corporate membership number for return, so please bring it to the shipping company and let us know at the counter to complete the procedure. You don't have to pay for shipping.
④ Please email us your invoice number when the return is complete.
As soon as we can confirm the return, we will start manufacturing the same product.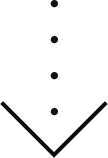 Tumbler
| | | |
| --- | --- | --- |
| Diameter | 3.5in. | 8.9cm |
| Height | 3.74in. | 9.5cm |
| Weight | 0.95lbf | 430g |
| Capacity | 10.8oz | 320mml |
Crystal glass ( Made in France )
Packing
Packing is Quadruple structure.
From the inside
Memory foam urethane

(Thickness)

1.57in.
4cm
Styrofoam

(Thickness)

1.96in.
5cm
Cardboard
Cable ties
4
4
Size
| | | |
| --- | --- | --- |
| Side | 11.0in | 28cm |
| Vertical | 11.0in | 28cm |
| Height | 12.2in | 31cm |
| Weight | 2.64lb | 1.2kg |
(in glass)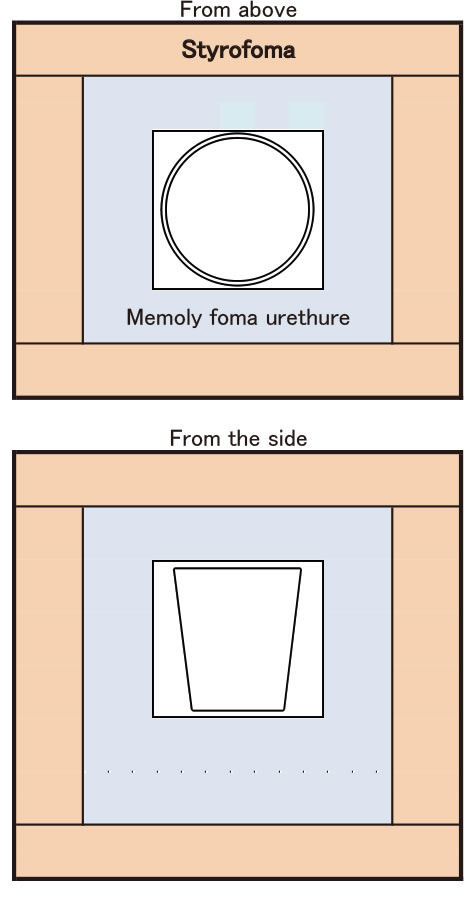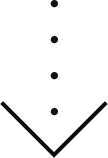 .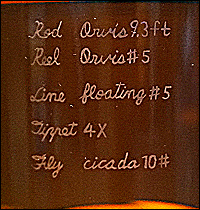 .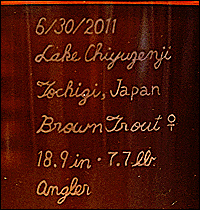 * Please fill in only with a ballpoint pen
1

Day/Year
2

Place/Country
3

Fish species/♀・♂
4

Size
5

Weight
6

Angler name
7

Rod brand/ft/#
8

Reel brand/#
9

Line thickness/#
10

Tippet thickness/X
11

Fly name/#
Please download the PDF, fill it out and send it by email.
Engrave 1 to 6 on the right side of the tumbler and 7 to 11 on the left side of the tumbler.